The Best In Call Recording and Call Accounting Solutions.
Call Recording and Call Accounting are an integral part of many businesses across various industries. Trisys appreciates the importance of this service, which is why we have focused on bringing you effective and affordable solutions for over 20 years. We provide these solutions to a large variety of clients and understand the value of bringing you the latest technology to help enhance your business.
Why is call monitoring so important? For most businesses, telephone calls represent a major operating expense that is difficult to manage without increased visibility. Call monitoring provides the insight you need to guard against lost productivity, lost revenue, and high telephone costs. Not only can you keep an eye on non-business related calls, you can also identify areas for additional training and improvement. In addition, you can use our quantitative Call Accounting tools to set performance goals (time spent on a call, number of calls per day, etc.) as well as identify high performers and low performers. Call monitoring brings transparency into your business, allowing you endless possibilities for assessing and improving the way you operate.
100% Browser Based Interface

User Friendly Dashboard

Real-Time Data Collection

Intelligent Reporting Features

Multi-Site and Multi-User Capabilities

Sophisticated Call Filtering
Trisys Inc. Solutions Gives You Complete Control Over Your Organizations Telephone Activity.
Replay Call Recording together with Tapit NOVA Call Accounting makes it easy to validate compliance activity, accelerate productivity, and improve the customer experience.
Right At Your Fingertip.
Evolve.
Because Your Business Is Never Stagnant.
We understand your organization is always transforming, and your requisites won't always be the same depending on what your're trying to achieve.
That's why our Call Recording and Call Accounting solutions are efficient and flexible in helping address your needs, with the click of a button. Regardless how big or small your demands, Trisys Inc. solutions are here to evolve with your goals and success in mind.
We will suggest the best options for your needs and show you how our services can help you address compliance, call center performance, security, and remote workforce supervision. We provide the tools you need to improve customer service, employee productivity, and positively impact your organization's bottom line.
Our team, is ready to find and implement the best Call Recording and Call Accounting Solutions for you!
What Are Your Business Needs?
Validate Compliance
Dispute Resolution & QA
Measure Performance & Activity
Identify Success
Revenue Generation
Departmental Billing/Reporting
Emergency Alerts
Reduce Costs
Workforce Optimization
Safety & Security
Reporting
Manage Employee Productivity
Hassle Free Call Recording.
When it comes to adherin
g to regulatory compliance s

tandards, Replay Call Recording offers cradle-to-the-grave benefits. With options to record full time or on-demand and an easy to use archive facility, it's simple to listen-in live or retrieve records to validate compliance activity, resolve verbal conflict and manage workforce efficiency.
A 360-degree view, 100% of the time.
We've been the leaders in Call Recording & Call Accounting solutions for over 20 years but don't take our word for it, download your free 30-day trial today! Check out the many features & user friendly dashboard to understand why our users have enjoyed using our software and haven't implemented another solution since!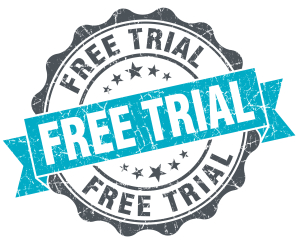 Free Download

Runs as a Service

Videos & Learning Center For Additional Support

Effortless Search & Retrieval

Tons of Options to Customize Features
And, Guess What?
You Can Upgrade Your Existing Call Accounting System!
Continue Reading
Continue Reading
Loaded with awesome features, new navigation elements, advanced options, & much more! Learn about the differences between our legacy Call Accounting solution Tapit EX & our flagship system Tapit NOVA, and how these incredible new components can further strengthen your organization!