The Best In Call Recording and Call Accounting Solutions.
Trisys Inc.
Not only is it important to adhere to state and national call recording laws for the sake of integrity of a given call center, but it's a matter of decency.
Trisys Inc.
Ensure that your call center is in fact HIPAA compliant, not only to protect the legitimacy of the call center but the privacy of the patients and clients with whom you do business.
Trisys Inc.
Along with specific permits and tax forms, those venturing into the hospitality industry need to have a proper call accounting system, such as Tality Call Accounting from Trisys.
Hassle Free Call Recording.
A 360-degree view, 100% of the time.
When it comes to adhering to regulatory compliance standards, Replay Call Recording offers cradle-to-the-grave benefits. With options to record full time or on-demand and an easy to use archive facility, it's simple to listen-in live or retrieve records to validate compliance activity, resolve verbal conflict and manage workforce efficiency.
We've been the leaders in Call Recording & Call Accounting solutions for over 20 years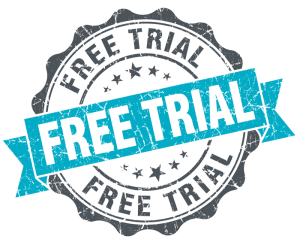 but don't take our word for it, download your free version today!
Check out the many features & user friendly dashboard to understand why our users have enjoyed using our software and haven't implemented another solution since!
Free Download

Runs as a Service

Videos & Learning Center For Additional Support

Effortless Search & Retrieval

Tons of Options to Customize Features
Evolve.
Because Your Business Is Never Stagnant.
We understand your organization is always transforming, and your requisites won't always be the same depending on what your're trying to achieve.
That's why our Call Recording and Call Accounting are efficient and flexible in helping address your needs, with the click of a button. Regardless how big or small your demands, Trisys solutions are here to evolve with your goals and success in mind.
And, Guess What?
You Can Upgrade Your Existing Call Accounting System!
Continue Reading
Continue Reading
Loaded with awesome features, new navigation elements, advanced options, & much more! Learn about the differences between our legacy Call Accounting solution Tapit EX & our flagship system Tapit NOVA, and how these incredible new components can further strengthen your organization!
What Are Your Business Needs?
Validate Compliance
Dispute Resolution & QA
Measure Performance & Activity
Identify Success
Revenue Generation
Departmental Billing/Reporting
Emergency Alerts
Reduce Costs
Workforce Optimization
Safety & Security
Reporting
Manage Employee Productivity