Demo | Call Accounting software
The ability to account and monitor phone activity helps organizations take control of their business control of telephone costs, identify fraudulent use, provides better management of personnel, increased employee productivity and allocates cost to various cost centers which collectively all contribute to more efficiency and unmasking additional revenue.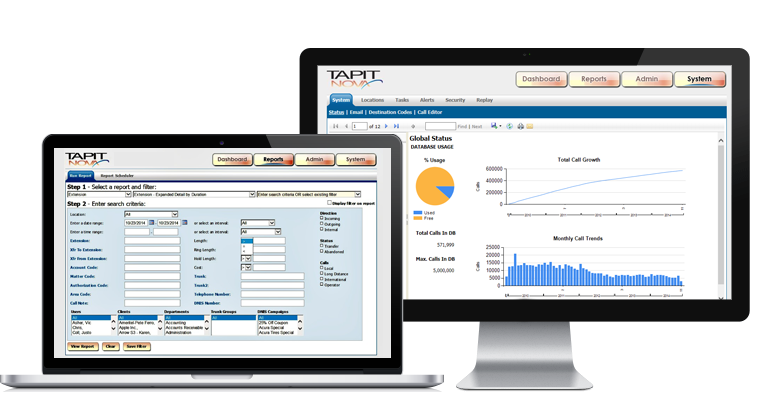 Trisys Inc. The Leader In Call Recording and Call Accounting Solutions
Set up a
Demo

today to learn how our solutions can positively impact your organization!
Trisys Call Recording and Call Accounting systems work in on premise, hosted, and mixed environments.
Our products are flexible to evolve with your business needs and are compatible with virtually any telephone system available! From small-to-medium business to enterprise levels, we offer solutions that are ideal for any industry.
Compliance Call Recording

Call Center Management

Compatible with every PBX make and model

Unlimited number of users with permission based access

Multi-Site Capabilities

Quality Assurance and Dispute Resolution
Track & Measure ROI For Marketing Campaigns

Identify Most & Least Productive Employees

Create Performance Metrics

Reduce Unnecessary Expenses

Choose From Over 125 Reporting Templates

And Much More!
Download your risk free 30-day trial of our call accounting software!
Choose from the options below.
Trisys Call Recording & Call Accounting Software Is Trusted By
Not ready to download but want to learn more?
Schedule a live webinar presentation with our Account Executives to learn how our Call Recording and Call Accounting systems can benefit you!