Upgrade Tapit Call Accounting Software
At Trisys we've manufactured easy-to-use, long lasting, unified call monitoring systems for over two decades. In an effort to keep up with current technological advancements and the goal of client satisfaction in mind, we have taken the time to refine our Call Accounting system, Tapit NOVA, and equip it with many new properties designated to help users achieve their business needs with our solutions.
Looking to optimize your workforce by increasing productivity? Maybe you're hoping to increase revenue. Or perhaps you need help in identifying telephone abuse and reducing costs in your organization. Whatever it may be, at Trisys we care about our clients and how our systems help countless businesses. It's the reason we keep working, to provide our users with new and improved features to make your life easier when it comes to enhancing your business.
Updates Of Added New Features

Improved Functions To Navigate Better

And Much More!
Upgrade from Tapit EX to NOVA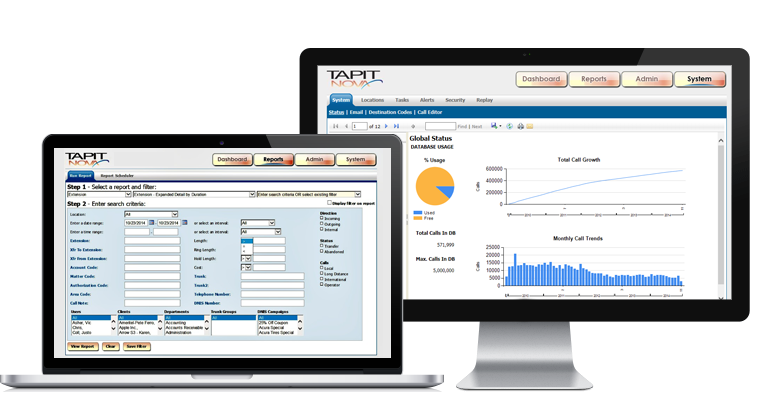 Tapit EX is the predecessor of our flagship software, Tapit NOVA. Please note that Tapit EX is a legacy product which we no longer manufacture. We only offer product support if you have existing extended warranty.