Call Center Software
Call center management needs a solution that optimizes your capabilities while helping you monitor usage and performance to meet demanding company and regulatory requirements.
Trisys tools let you skillfully reduce or eliminate risk. We give you cutting-edge methods for leveraging the voice of your customers to help your organization deliver ever higher levels of customer service. This is a powerful tool for encouraging customer loyalty that leads to repeat purchases.
Trisys Call Center Software Provides The Insight You Need
Our call center management tools give you quantitative results that let you manage by the numbers. You can quickly and easily identify areas where your team needs training and improvement. Trisys systems also guard against lost productivity while helping you control telephone costs.
Learn more about our call center performance solutions.
Data and Predictive Analytics provide insight on your business and operations past, present and future

Metrics that determine employee engagement, performance and productivity

Advanced dashboard with real-time statistics and options to easily customize

Compliance call recording offer cradle-to-the-grave protection with encryption, watermarking, and granular multi-layer security
Our real-time performance management software enables call center supervisors to more easily manage employee productivity, improve service levels, decrease queue times and adhere to compliance requirements. Just to name a few.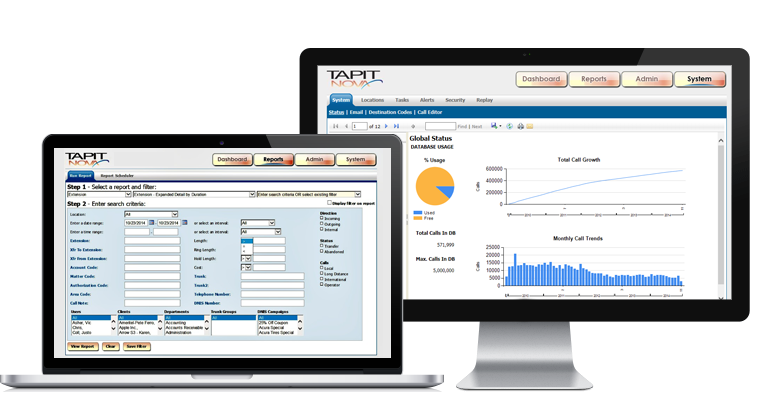 Check out the Trisys blog to see how our call center management tools are utilized to improve business and operations inside the the call center and across various departments  of your organization.